Factors to Consider When Choosing your Merchant Service Provider
We were pleased to be mentioned in this week's CardNotPresent.com featured article as follows:
November 7, 2013
The Card-Acceptance Conundrum: ISO or Gateway?
Where Do Growing CNP Merchants Turn for Merchant Services?
By CardNotPresent.com Staff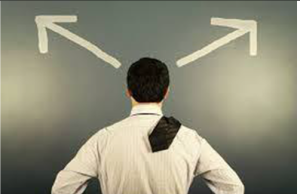 Every day, many small merchants reach a tipping point. They've outgrown their current method for accepting payment and it's time to figure out how to accept major credit cards. For many merchants – especially online entrepreneurs – figuring out how to take that next step is a challenge.
"A small merchant is focused on building a business, getting customers, creating products," says John Rante, chairman and CEO of BluePay Processing, a company that focuses on technology-driven payment solutions. "They're often surprised at the all the things they have to consider when they reach the point where they've outgrown the micro-payment or third-party solutions like PayPal, or Square."
One of the first considerations for most merchants is cost, but paying for card processing services shouldn't be a road block. Writing in Forbes, contributor TJ McCue says the benefits of accepting card payments often outweigh the costs. "Studies show that when people are given more payment options (beyond cash) they are more likely to make impulse purchases, join loyalty programs and spend more per purchase – and that can only help a business grow."
That doesn't mean cost isn't important, but as Kevin Davis, president and CEO of Montana-based merchant service provider Big Sky Commerce is quick to point out, "price is far from the most important consideration" for merchants looking for a card payment solution. Davis and others who spoke to CardNotPresent.com agree that finding a solution that matches the merchant's business should be the top goal.
Generally, there are two paths for merchants who want to accept card payment (credit or debit) online or by telephone. The first is to sign up with one of the multitude of payment gateways, which specialize in card-not-present transactions. The second is to establish a relationship with an independent sales organization (ISO) or acquirer.
Payment Gateways
In simple terms, gateways offer a merchant the ability to connect a Website or a MOTO computer terminal to a secure remote application that collects payment information from a customer, authorizes the transaction and processes the payment. Most gateways provide shopping cart software that attaches to an existing site or tools for software developers to integrate the payment function into existing Websites or software. It's also the case that many off-the-shelf shopping cart or accounting/billing applications have the ability to integrate directly with a payment gateway.
This integration is the big plus for gateway solutions. It's simple, straightforward, and when done well, is "invisible to customers." Gateways also can be less expensive than using a merchant service provider and typically are easier to qualify for. And because they're software-based, they typically include a rich set of online tools for analysis and reporting.
A reputable gateway, says John Bodine, vice president of sales and marketing at Authorize.Net, a top-tier gateway, "provides the most reliable, secure method for handling payments available to merchants outside the brick-and-mortar world.
So what should a merchant be looking for?
First, top payment gateway providers will provide a seamless, hassle-free customer experience. The benefits of accepting cards will go away quickly if interaction with the payment system causes customers to abandon their shopping carts midstream.
Good gateways authorize and transmit transactions reliably, efficiently and should accept all major credit cards. And of course, they should integrate easily and seamlessly with the software used for the merchant's Web site or MOTO operation. And the best will offer integration support and will be adaptable to the merchant's business model, including subscriptions or recurring billing, for example. Every gateway should comply with the latest security best practices and be compliant with the rules laid out by the PCI Data Security Standards.
Finally, transaction pricing should be competitive and transparent. That means excellent reporting tools and clearly defined fee structures.
The good news is that there are plenty of choices.
ISOs/Merchant Service Providers/Acquirers
Independent sales organizations, whether they are acquirers in their own right, with connections to the card networks, or contract with an acquirer, are, in effect, middlemen. And while their compensation, in theory, adds to the cost of processing card payments, the services they provide can add value to a merchant's card-not-present business and often save money.
While it varies from one ISO to the next, even with an ISO, Web or MOTO transactions will generally end up going through a gateway.
"A good ISO," says Big Sky's Kevin Davis, "has relationships with more than one gateway and can do the work of finding the one that's best for a particular merchant."
That relationship also gives them leverage to solve problems, negotiate pricing and other contract terms, and be an advocate for the merchant. ISOs can monitor the market and even switch to a better gateway without affecting the contract with its merchants.
But most important, ISOs inject a personal component into the card acceptance equation.
"Merchant service providers work with our customers to prevent problems and to solve those problems that occur," Davis explains. "We help them be PCI compliant, help them minimize chargebacks and other issues, and work with them to resolve any difficulties."

That kind of hands-on relationship is going to become even more important in the next few years as the 2015 deadline for meeting the merchant requirements for EMV standards loom.
EMV is the standard for credit/debit cards that include a built-in chip that's very difficult to counterfeit, unlike the data on magnetic stripes. To encourage adoption, Visa, Mastercard and other networks have determined that after the 2015 deadline they've established, responsibility for card fraud will shift from financial institutions that issue cards to the merchants who accept them. It's not clear how the EMV rollout will affect card-not-present transactions, where the chip on the card is meaningless, but new technologies like one-time password displays on cards could be part of the solution.
While those responsible for the EMV rollout are working with ISOs and gateways alike, Davis believes the advent of EMV will enhance the position of quality merchant service providers.
"We'll have the ability to educate and assist our customers as the EMV picture becomes clear," he says. What should a merchant look for in an ISO? The most important factor is service, Davis says. "You want to be able to talk to someone who works with you, knows you, and knows your business. We've had customers leave for a gateway solution only to come back because they want the personal service an ISO provides."
It's also important to determine the options available from an ISO and find companies that provide those that fit the needs of your business model and will grow as your business grows.
Price, of course, shouldn't be overlooked. But Davis and others who spoke to cardnotpresent.com say that it should come into play after a merchant has located and vetted several ISOs who can meet their needs in other regards. "Pricing is very competitive," Davis says. "If a merchant has found ISOs that offer a good level of service, the pricing structures are not likely to vary greatly."
Making the Choice
For most merchants, the choice is one to be made carefully and with plenty of due diligence. Chances are good that the right choice will greatly enhance a merchant's business and a wrong choice could lock a merchant into a contract that's tough – and costly – to get free from. A little homework will be well worth the effort.